April 14, 2021

|

Recreation Ministries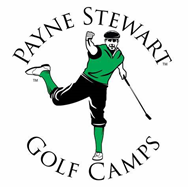 YOUTH GOLF CAMP (Ages 4 - 9)
JULY 12 - 16
CLC GYM | $95 per participant
We are partnering with The Payne Stewart Kids Golf Foundation to provide a week-long golf camp for all boys and girls, ages 4 - 9. Ages 4-6 sessions will be from 8:30-11:30am and ages 7-9 from 1:30-4:30pm. All golf learning equipment will be provided. Registration includes instruction, t-shirt and a neoprene bracelet. Cost $95 per participant.


To register, go to https://paynestewartgolf.regfox.com/payne-stewart-golf-camp-fairhope-umc.
For more information about the Foundation, go to www.paynestewart.org.