Throughout all phases and for the foreseeable future, our church will continue to make ministry available online as much as possible so that those who need to remain at home during this time can stay connected. In developing plans for re-opening in phases, we have adopted public-health and hygiene "best practices" to manage risk and have come together in prayerful deliberation to reach consensus regarding our goals of safety and inclusion.
Note: While any person of any age group is at some risk for COVID-19, we encourage those considered at high risk for complications to remain at home for the near term. Our ministry teams will continue to use alternate forms of outreach and connection to ensure that all are enveloped in our love, moving forward together as a caring community.
*While this phased reopening represents the careful planning of church staff and volunteers, reopening dates are all subject to change based on health metrics.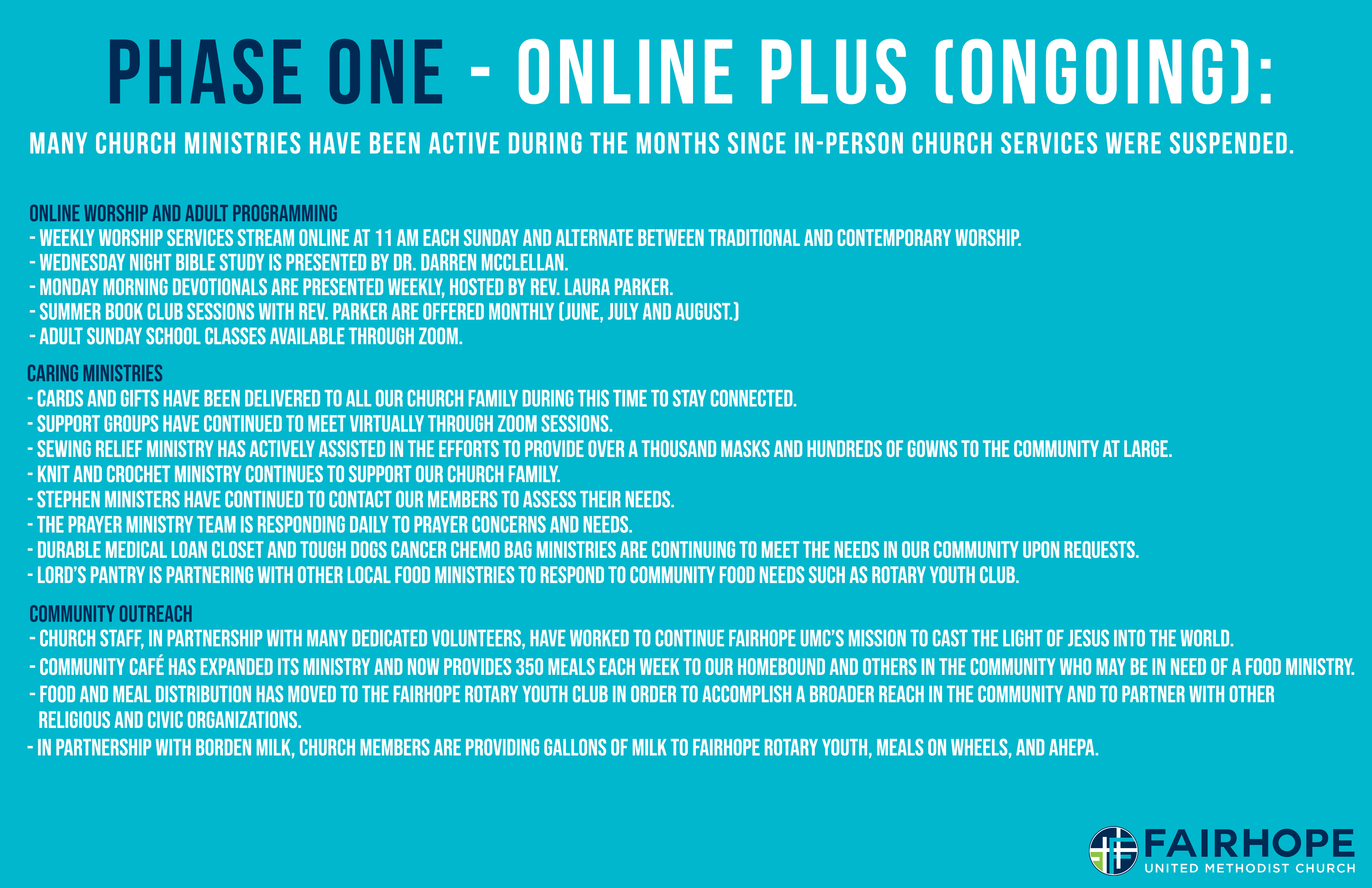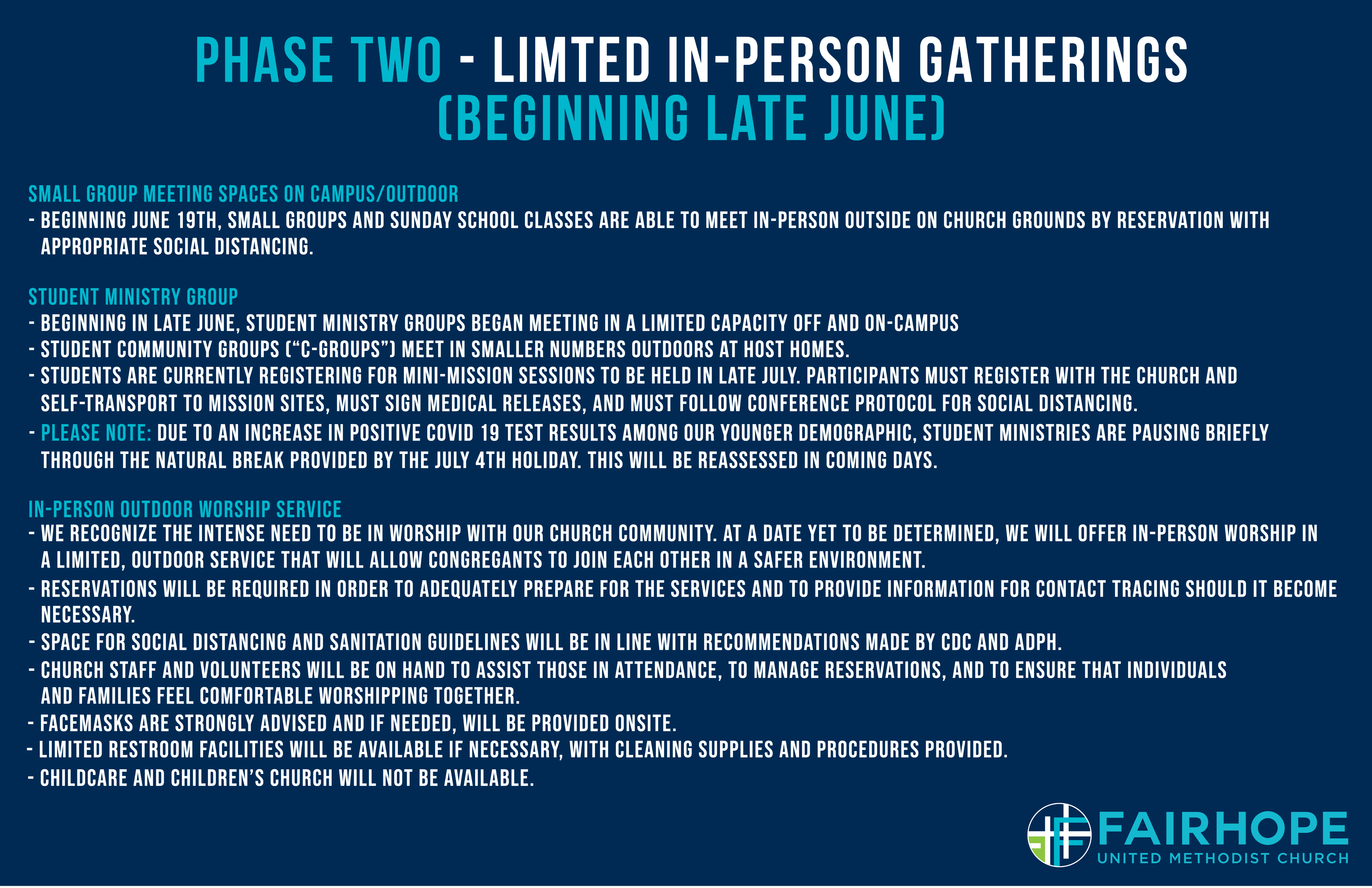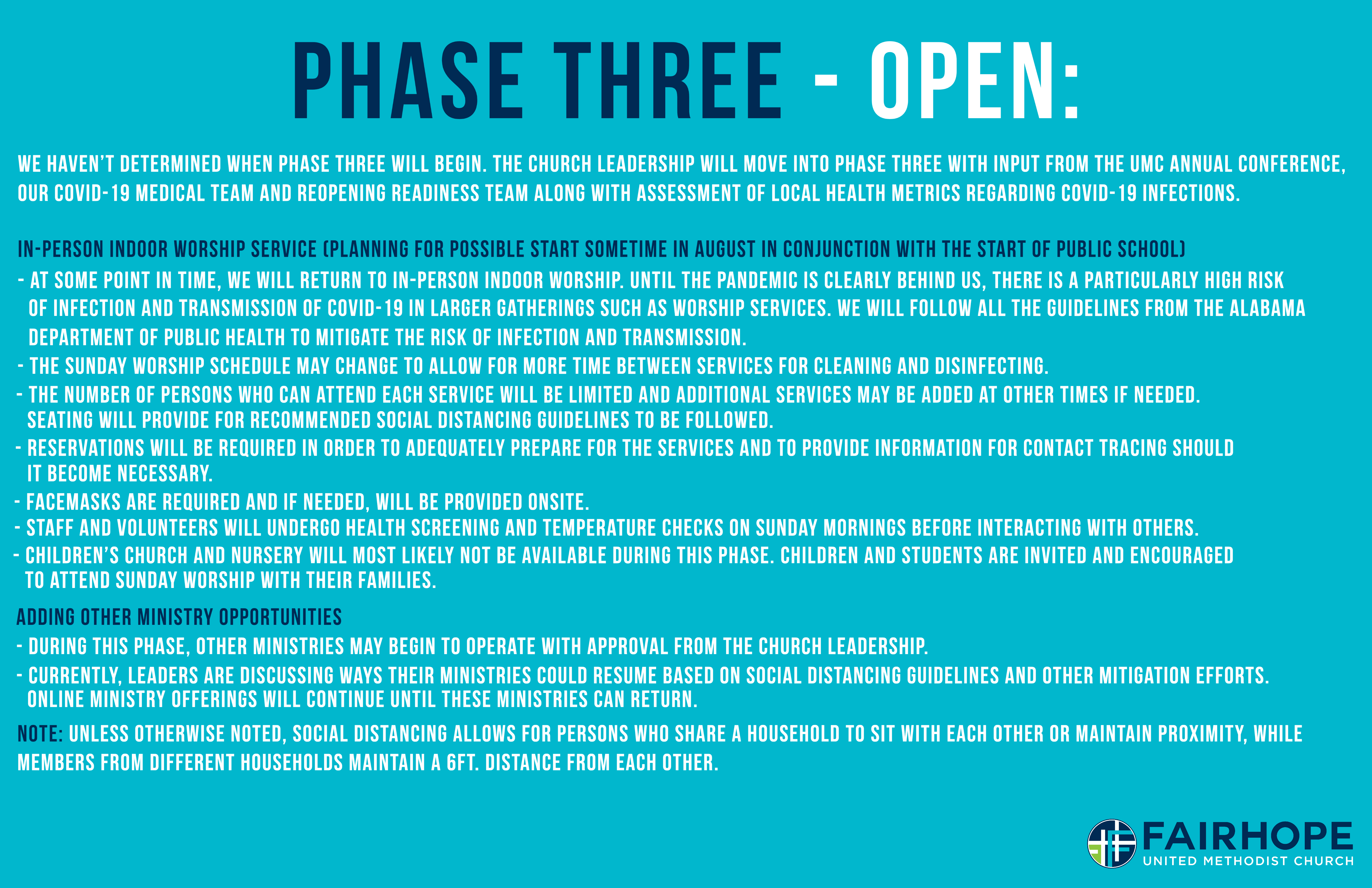 ---
Download detailed Fairhope UMC Phased Reopening Plan (pdf)