Our children's ministries seek to reach out to all children in love, welcoming them and their families into the life of our church. By sharing God's love and God's Word, I pray that their hearts will be touched and their lives will be changed. My hope is that children and families alike will be encouraged and strengthened by the love and grace they experience here. With Jesus Christ as our example, our devoted volunteers and I aim to make the children disciples that truly make a difference in this world.

Please let me know if you have any questions. Remember … stay well, stay safe and stay filled with the joy only Jesus can offer!





Blessings,
Michelle Graham
Director of Children's Ministries
Children's Ministry Events:

ROCKY RAILWAY DERAILED
After much prayer, thought and discussion with VBS leaders, the decision has been made to cancel this summer's Rocky Railway VBS scheduled for June 1-5. Because there is still so much uncertainty regarding COVID-19 - especially with the restrictions with social distancing , we will not look for another date to reschedule. With eager anticipation, however, we will look forward to having the BEST VBS EVER with Rocky Railway on June 7-11, 2021!
Because the safety and health of the children and volunteers are of utmost importance to us, we are confident that the right decision has been made. Yes, it is disappointing news, but I promise that once we know for certain that it is safe to gather in groups again, we will offer some fun and meaningful events to bring the kids together. Stay tuned!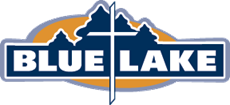 BLUE LAKE ELEMENTARY SUMMER CAMP – ENERGIZE
Please take a moment to read the following from Blue Lake regarding summer camps. As disappointed as I am to miss our June camp with the kids, I stand behind Blue Lake and believe they've made the right decision for all the right reasons. Please let me know if you have any questions.
- Michelle


Dear Blue Lake Family,

Decisions and Announcements:
For the safety of all involved, the staff at Blue Lake and our Board of Trustees have made the decision to cancel the 2020 Blue Lake summer camp program. We owe it to our campers, their families, summer staff, and volunteers to run a safe camp. I feel like the guidelines to open our facility for the summer camp program cannot be met and we will not jeopardize the safety of all involved. In the almost 70 years that Blue Lake has existed, summer camp has never been cancelled and this decision was not done lightly.

For those who have already signed up for camp, a full refund will be given upon
request. Call the Office at 334-222-5407 and we will assist you.

Implications for camp:
While we join campers and their families in being saddened by the loss of a wonderful summer camp experience and the possibility of missing out on any future camp experiences, our staff and Board are committed to finding a way to offer camp in the future. The decisions we have had to make thus far have cost Blue Lake a significant amount of income ($300,000.00+). This loss of funding is what allows us to keep utilities connected, facilities insured, staff employed and ready to make camp happen should we be able to open soon. Our 2021 budget from the conference apportionments have recently been cut by $185,000.00. This cut will greatly affect Blue Lake. We need your help and the help of your church to fill in this gap. We must think outside of the box when focusing on how Blue Lake's ministry can be supported during this difficult time. Recently, one of our churches had to cancel its mission trip and decided to send us the funds raised for that trip to help the mission of Blue Lake.

Our Program Director, Jessie Spangler, is looking into ways to still provide some type of 2020 camp experience which will include Blue Lake in a Box. So, keep checking our website (www.bluelakecamp.com) and your emails for more information. We continue to be honored by your trust in Blue Lake to serve you and your family. Please let us know if you have any questions or concerns while remembering that it may take a little longer than usual to respond during this time as our staff are working Monday-Wednesday only.

May we find our way through this time together and know that God is still in
control!!!

In His service,
Steve Lewandowski
Executive Director, Blue Lake Camp
---
SUNDAY SCHOOL DURING THE CORONAVIRUS PANDEMIC: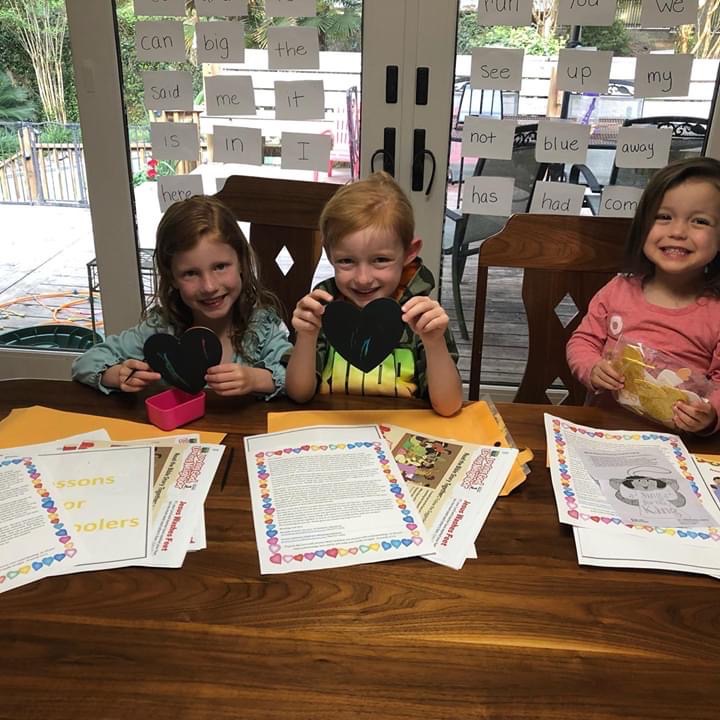 Email if you are interested in SS Curriculum being mailed to your child. During this pandemic, children's ministries is thinking of creative ways to stay connected!
Ministries Each Sunday
Please note this schedule will resume when the Coronavirus Pandemic is over.

SUNDAY SCHOOL
9:45-10:40am for children 3 years - 6th grade.
Below is a list of class locations.
3 yr olds ~ Room B118 (Education Building)
4 yr olds ~ Room B107 (Education Building)
Kindergarten ~ Room B214 (Education Building)
1st grade ~ Room B216 (Education Building)
2nd grade ~ Room B218 (Education Building)
3rd grade ~ Room B221 (Education Building)
4th grade ~ Room B219 (Education Building)
SWIFT (5th & 6th grade) ~ Rooms 2 & 3 (Upstairs Christian Life Center)

CHILDREN'S CHURCH
To worship together as a family is truly a blessing. On the first Sunday of each month, we intentionally do not offer Children's Church so families may worship and celebrate Holy Communion together. We encourage you to make the most of this opportunity to be a positive influence on your children. Teach them how to participate in all the elements of "Big Church" worship - be their example. Proverbs 22:6 says: Train up a child in the way he should go and when he is old he will not depart from it. Please know that your children are always welcome in all our worship services—and not just on the first Sunday of the month! It's a precious thing to hear their sweet voices praising God.
On the remaining Sundays, children ages 4 years - 2nd grade are welcome to attend Children's Church during the 11:00 worship services (Children's Church is not held during the 8:30 service). Children will attend the first portion of worship with their family and then be dismissed and escorted by Children's Ministry leaders to the Fellowship Hall in the Christian Life Center. They can be picked up from the Fellowship Hall immediately following the worship services.
Each of our ministries to children depends on the help of adult servants.
Please pray about your role in bringing the Good News of Jesus Christ to HIS children at Fairhope UMC!
For more information on serving in Children's Ministries, please contact Michelle Graham at 928-1148 or .
---
PIER, PIER34, SWIFT (WEDNESDAY NIGHT PROGRAMS)
If COVID-19 had never made its appearance, our Wednesday night children's
ministries would have officially come to a close for the school year at the end of April (instead of the middle of March). The children and I did not get a chance to
appropriately say THANK YOU to the many adults who committed to love, teach and nurture those in our children's ministries. I'd like to recognize them all now and they will each receive a token of appreciation in the days to come. Thanks also to the many who stepped in when we needed extra hands!

Pier (4 year olds – 2nd grade) –
Courtney Calhoun, Mallory Gardner, Jenna Hood, Tracy Peters

Pier34 (3rd & 4th grades) –
Will Autrey, Kristin Capstraw, Holly Dees, Rachel Lovingood

SWIFT (5th & 6th grades) –
Michael Casallo, Brent & Rachel Bailey, Lane Dorman, Craig Dowden, Brodie & Jennifer Gordon, Bret Henderson, Beth Kirtland, Megan Smith, Amy Thompson

SWIFT Zoom Get Together (5th & 6th graders)
These kids have really enjoyed staying connected through Zoom! In fact, they voted to continue meeting until we are able to be physically together again! They are looking forward to having a pool party!
For more information about Wednesday Night Programs when the Coronavirus Pandemic is over click here.