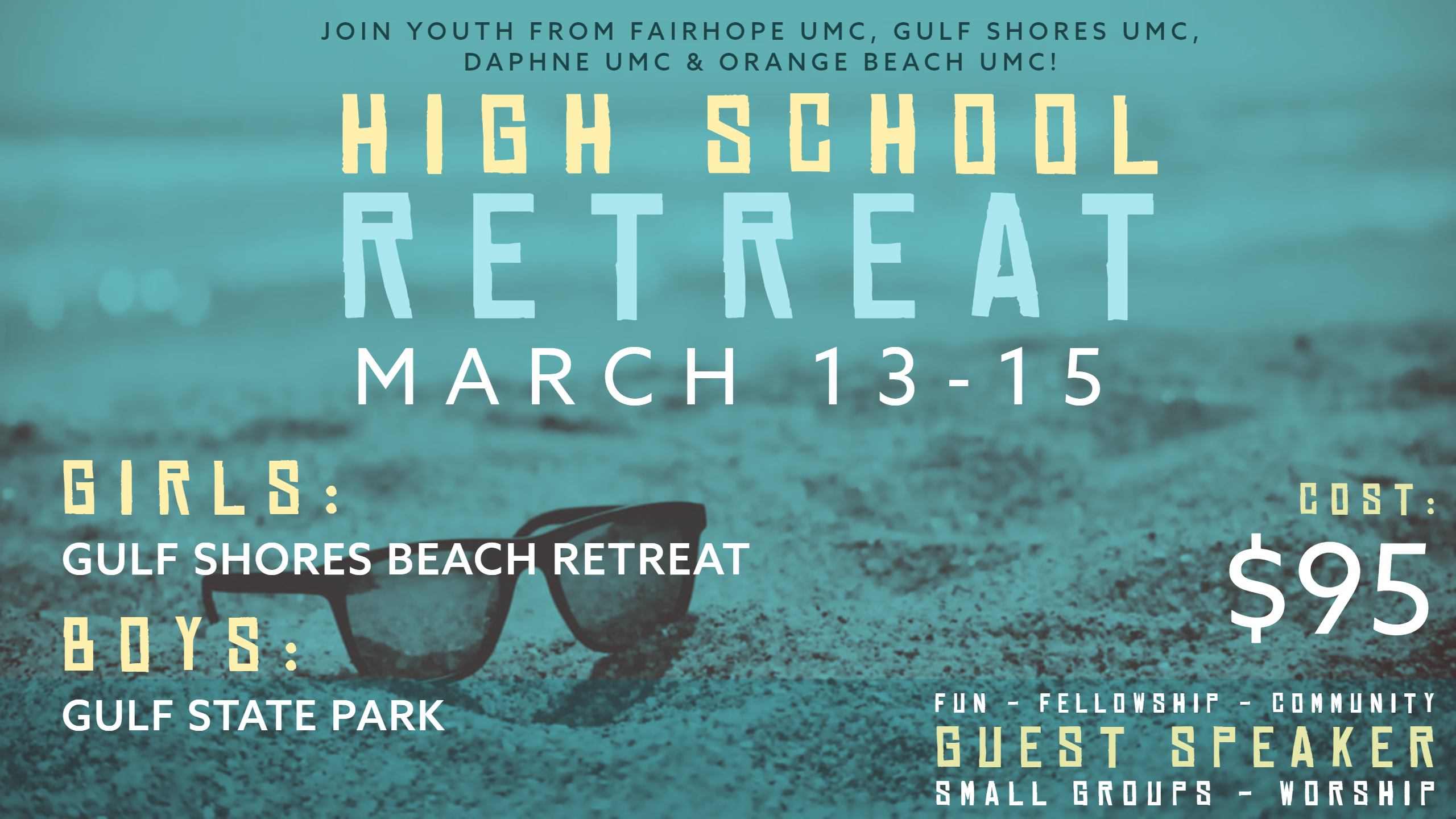 GUYS AND GIRLS RETREAT 2020!
March 13-15, 2020!
Cost=$95 (Scholarships available from local church. Contact Youth Pastor for more details.)
Location:
Girls Retreat-Gulf Shores Beach Retreat
Guys Retreat-Gulf State Park
Please check your local church website for required forms (Medical Release, etc.). There will be a packing list sent to you via email 2 weeks prior to the retreat date.
For more information, please contact your local church Youth Pastor.
Rachael Waldhour (Fairhope United Methodist)- (256) 343-1303
Josh Williams (Gulf Shores United Methodist)- (205) 533-2393
Ben Kiser (Daphne United Methodist)- (770) 861-7130
Shawn Stead (Orange Beach United Methodist)- (901) 786-4884
Blessings!