Have you heard the news? We are bringing the LINK back! Digitally of course.
For those that would like a printed version, copies will be available in our worship spaces on Sunday mornings or outside the church office during the week.

---
Weekly Link for April 9 - April 16
---
WE ARE OPEN FOR LIFE!
Worship reservations are no longer necessary for any of our worship services!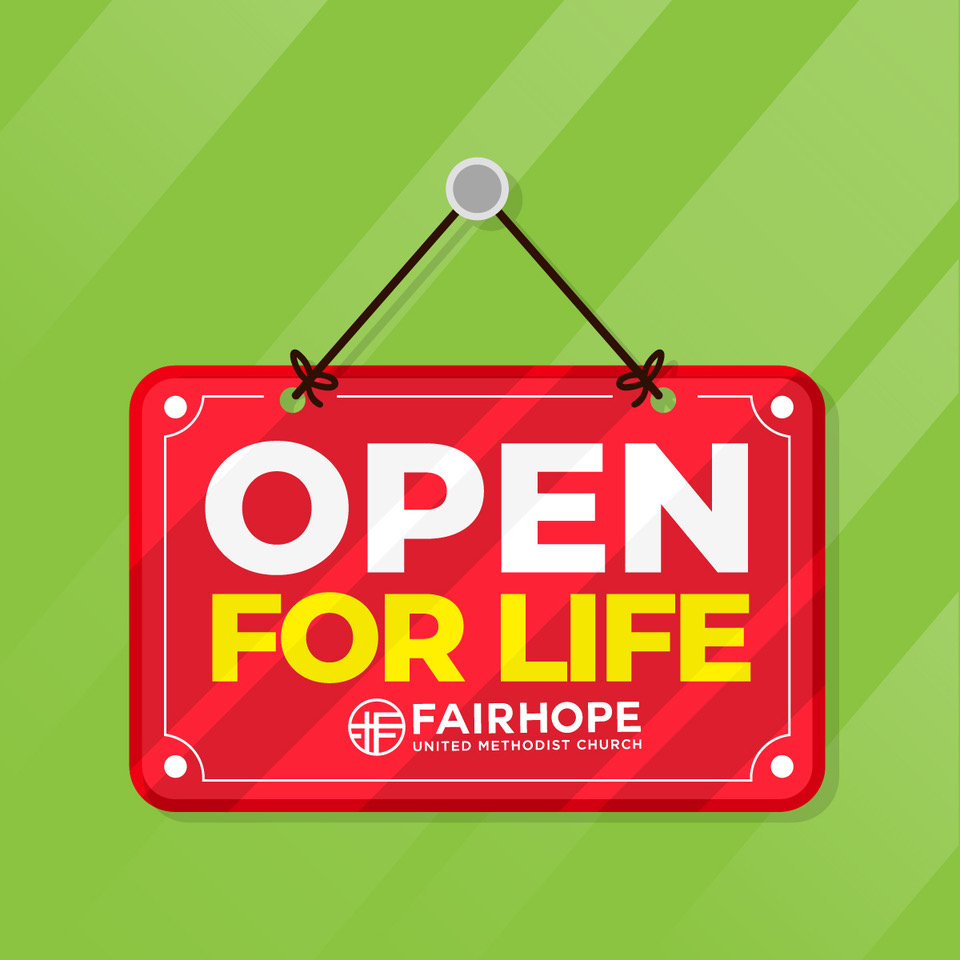 Dear Friends,
How wonderful it was to be together in celebration of the resurrection of Christ! He is Risen! Alleluia! He is Risen indeed!
Like many of our families, I will be away for most of this week enjoying a bit of Spring Break with Kristi and the boys as we visit other relatives in Florida. However, I do look forward to returning to worship on April 11.
Not only will we begin a new series for this Easter season, but we will also be recognizing the many achievements of our local scouting ministries during the 11:00 Gathering service. We are proud to host this excellent group of young people and their families!
Furthermore, I am pleased to announce that we will be adapting our current Covid protocols in accordance with the provisions set forth by the Governor's directive for the state of Alabama. Following consultation with many within our own Covid Response Team, including several medical personnel, I now call to your attention two specific changes:
Beginning this Sunday, April 11th, registration will no longer be necessary for any of our worship services. As they say at the barber shop, "Walk-ins Welcome!"
We encourage you to wear a mask as you enter the Sanctuary or CLC for worship, but once you are seated, feel free to remove your mask as you are comfortable (it may also be prudent to check with those around you before doing so). This standard also applies to all Sunday School classes and other small group activities.
By now, we are celebrating the reality that more and more persons have been able to receive their desired vaccines. I give thanks to God for this incredible gift, and for the many scientists, researchers, and other dedicated servants who have made this possible for us all.
In Wesleyan terms, it may require some time for us to adequately reclaim some sense of 'social holiness,' but I do trust that these measures will help us to take our next reasonable step as a congregation toward this desired end.
Whatever it takes to best love God and neighbor at this particular time in our history, that is what we intend to do. I thank you all for your patience and support in what has been an unusually complicated season of life together. Know that I am grateful to be your Senior Pastor, and that I am confident in our practice of resurrection here at Fairhope UMC. By the power of the Holy Spirit, I truly believe we are Open For Life!
Let the church say "AMEN!"
Darren
---

---
If you are new to Fairhope United Methodist Church, join us Sunday in the CLC Parlor at 9:45 for fellowship. You will also have the opportunity to ask any questions about Fairhope United Methodist Church, its ministries and how you can get plugged in. We look forward to seeing you.
---
MUSIC MINISTRIES: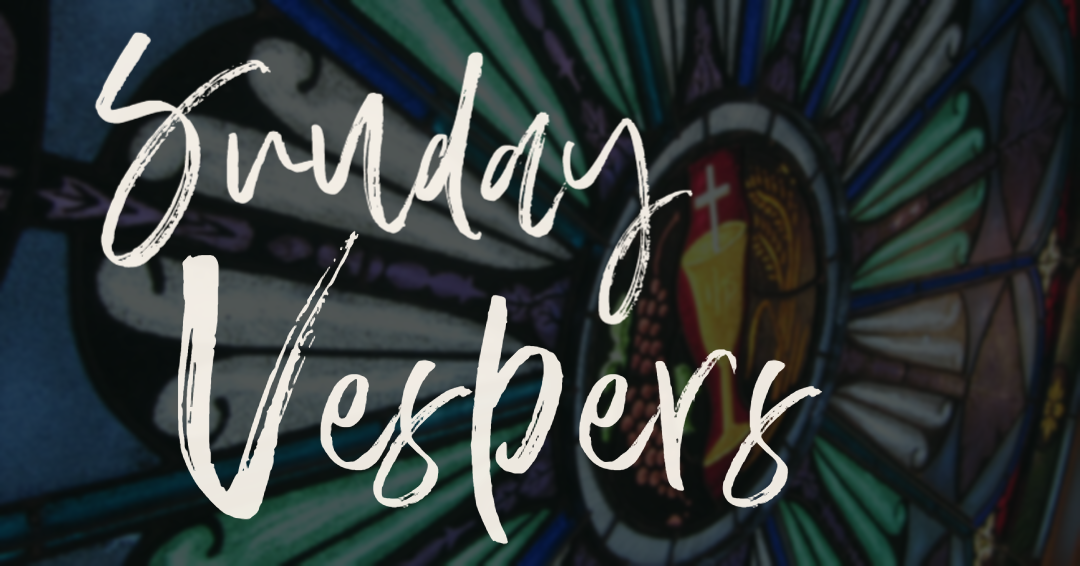 Mark your calendars for the Sunday Vespers Service on April 11 at 6pm in the sanctuary.
Join us for an evening of prayer, song, and scripture.
---
ADULT DISCIPLESHIP:
A note from Rev. Laura:

Please join me for devotionals every Monday morning at 9:30 until we return to more normal gathering routines in the life of our church. This time together will only last about 15-20 minutes and will provide an opportunity to see familiar faces and pray together as we begin our week!

Join us by Zoom at this link:
LOOKING FOR AN ADULT SS CLASS ON SUNDAY MORNINGS?
---
Caring Ministries:
Hospital Visitation…
Please let your Pastoral staff or Dr. Ann Pearson know when you are in the hospital if you would like a visit. Some of the guidelines have changed at the hospital and we do not have access to Pastoral Lists at this time. We are happy and want to care for you and your family.
Support Groups…
Meet in person or by Zoom, contact Dr. Ann Pearson 251-928-1148 for your invite.
Survivors of Suicide Meeting ~ Wesley Hall ~ Monday, April 12, 6:30 pm
Tough Dogs Cancer Support Group ~ B-114 ~ Tuesday, April 13 at 12:30 pm
Drivers Needed for Surprise deliveries for the weeks of April 12 and 19…
Bags can be picked up each Monday between 10 am-2:00pm from Wesley Hall and make your deliveries to the homes any time during that week. If you would like to be a part of this ministry opportunity, contact Dr. Ann Pearson .
Genesis Bible Study begins…
Monday, April 26 at 1:00 pm in Wesley Hall ~ Contact Ann if you would like to be a part of this learning session. Bring your Bible and we will study together.
---
children's Ministries:

WHAT'S HAPPENING THIS WEEK?
WHAT'S HAPPENING THIS WEEK?
Children's programs are not meeting this week due to Baldwin County Public Schools spring break.

NEXT SUNDAY, APRIL 11
Children's Church

resumes during the 11:00am worship services!! Children (4 years -2nd

grade) will attend the beginning of the service with their family then be dismissed with a Children's Ministry leader to the CLC Fellowship Hall for Children's Church. Children are to be picked up immediately following worship.

4:00-5:30pm |

Learning to Use My Bible

| Pier34 (3rd

& 4th

grade) | Meet in Wesley Hall in Education Building/Pick up from CLC Gym

ROCKY RAILWAY VBS
Jesus' Power Pulls Us Through!
Monday - Friday, June 7-11
8:45am - 12:15pm
ONLINE REGISTRATION OPENS SUNDAY, APRIL 18 at www.fairhopeumc.org!

Youth and Adults: We need you on our volunteer team! There are so many ways to serve and we are looking for early commitments. Contact Michelle ( / 251.377.2325) or Kristin ( / 786.417.5000) to find the right fit for you. Can't be with us the week of VBS? No problem! There are things you can do to help us prepare – even from the comfort of your own home!

Younger Elementary Program (CLC): Rising 1st - 4th grade
Older Elementary Program (CLC): Rising 5th & 6th grade (participate in opening and closing sessions, do daily mission projects in between – some projects off campus)
Preschool Program (Education Building): 3 & 4 year olds of on-site volunteers and rising K
Nursery Program (Education Building): for on-site volunteers only (must have an older child in preschool or elementary program)


BLUE LAKE SUMMER CAMP
July 15 - 17
Open to those finishing 3rd-6th grade this school year
Save the date! Details on cost and registration are still being worked out! We will leave early Thursday morning by bus and return Saturday night. Adult volunteers needed!

---
STUDENT Ministries: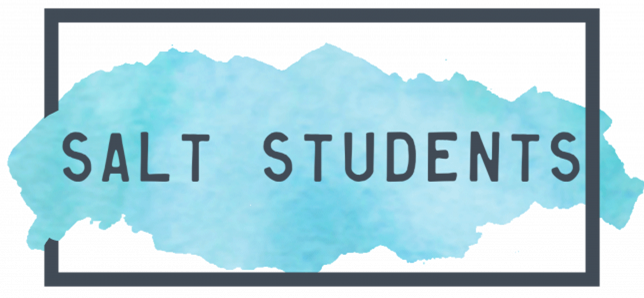 click here for student programming
---
MISSIONS Ministries: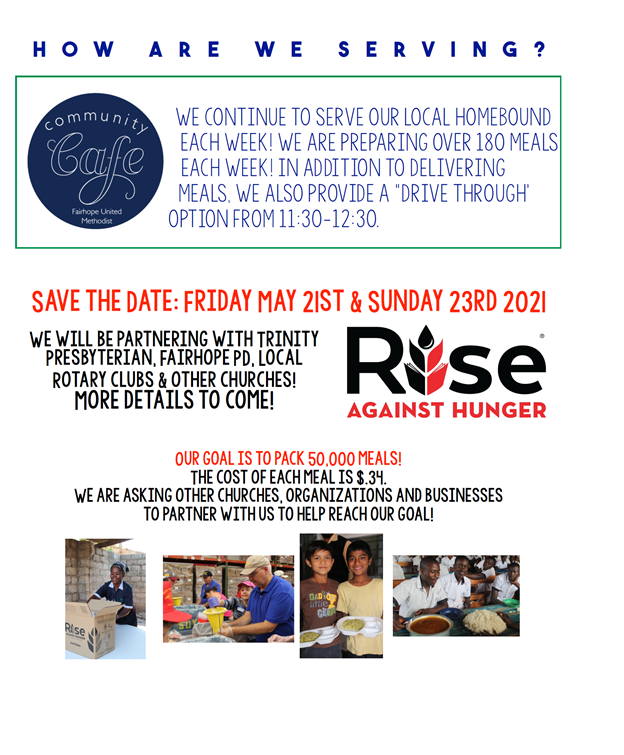 ---
DOWNLOAD THE DIGITAL LINK VERSION HERE
Not on the Email list?