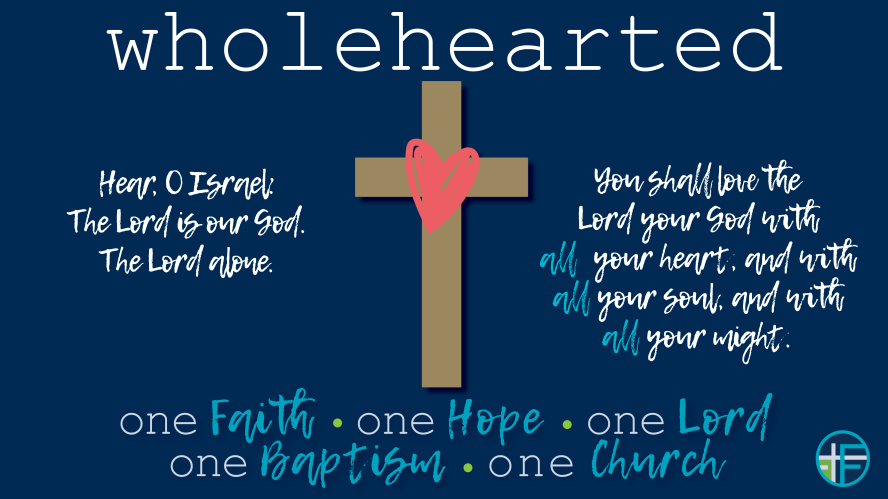 Dear fellow Fairhope UMC Family,

The Finance Team and I would like to thank you for your tireless work, your prayers and your continued financial support of the powerful mission and ministry of our beloved church. I remain amazed by the Christ centric work that goes on within our church and the precious lives that are touched daily through our ministries, knowing full well that none of this would be possible without your generous financial support. While the 2023 budget represents only modest growth, our church aspires to do so much more as funding is available. We have asked our church staff to also envision and share how they would expand their ministries and how that expansion would impact God's people if funding were not a limitation. I pray that you find the Stewardship Information available below helpful as you pray and search your heart for how God is leading you to respond to this year's Stewardship campaign. If I might be of help in answering any questions that you have related to pledges or the funding of our ministries, please reach out to me at (859) 893-1265 or



Thank you and Blessings to each of you,

Tom Slone
Finance Committee Chair
---
Thank you for taking the opportunity to submit your pledge toward the 2023 Ministry Plan of Fairhope UMC online. If you have questions or would like further assistance, please contact Jeff White, Business Adminstrator by email, or call the church office, 251-928-1148
Submit Estimate of Giving card here
Download the Stewardship Mailer here
---

MINISTRY BUDGET PLAN CHART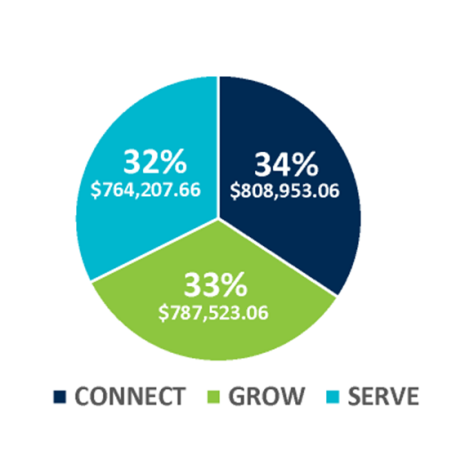 CONNECT so that we learn to love God and love our neighbor as ourselves. In so doing, we become a community in Christ. In this season especially, where many relationships have been hindered by our inability to engage and see one another face-to-face, our pursuit of life together has been a struggle. However, it is our prayer that we are encouraged in heart, united in love, and re-connected with our church family. 34% of the 2023 Ministry Plan provides for us the means with which to connect.
GROW deeper in our relationship and commitment to God. By studying God's Word, we strive to become disciples. Growing in greater maturity as disciples of Jesus, we transition away from our natural, fearful self-centeredness and toward the realization of a more faithful, God-given generosity. Our objective is to profess openly that we too are "much obliged" before God, and that we intend to do something about it. 33% of the 2023 Ministry Plan is dedicated to accomplishing this growth.
SERVE so that we may do God's work. Certainly, God gives so that we can exist and flourish, but also God gives so that we can help others exist and flourish as well. God's love flows forth and bestows good. The flow does not stop when it reaches us because if it did, we would only be receivers, not givers. Our commitment to service is evident by capturing 32% of the 2023 Ministry Plan.
---
NARRATIVE BUDGET PLAN COMAPARISON (2022 VS 2023)