DARREN'S SUMMER BOOK CLUB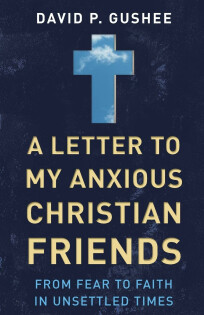 JUNE 7 - 5:30 pm (Sanctuary)
A Letter to My Anxious Christian Friends, written by David P. Gushee
The last few years have seen dizzying social change in the United States. Many of these changes—such as the Supreme Court decision on same-sex marriage—seem to challenge or overturn long-standing Christian teachings, while disputes over issues such as immigration, racism, and the abuse of police authority create uncertainty and confusion about what a faithful Christian response looks like. Small wonder, then, that the dominant mood among many Christians is anxiety about what it means to be a follower of Jesus in the world today.
In a clear and readable style, leading Christian ethicist David P. Gushee explores the many social and political changes that are causing Christian anxiety, offering ways to understand and act on these issues that are grounded in the reign of God rather than in human fear. What do we see when we look at a given political issue, argument, or candidate? What do we wish to see? And what might Christian faith contribute to seeing, interpreting, and acting rightly in this particular moment? Gushee helps average Christians think through and make sense of their fears and anxieties about rapid social change in American society, showing how our faith is calling us not to fear and worry but to hope.
---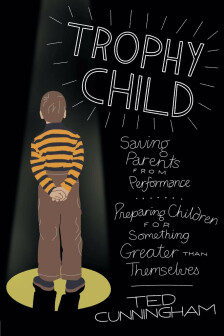 JULY 12 - 5:30 pm (Parlor)
Trophy Child: Saving Parents from Performance, Preparing Children for Something Greater Than Themselves, written by Ted Cunningham
Do you cringe when your kids fight in public because it makes you look bad? Do you find yourself helping too much with homework because you want the teacher to be impressed? Do you secretly take credit for your child's soccer win? You might be in danger of vanity parenting.
Vanity parenting happens when our culture's obsession with performance leads us to form expectations for our kids based on the world's standards. As a result, our children try to meet our emotional needs instead of growing into the calling God has for them. Trophy Child will help you create a home where your children find success in following their heavenly father - and you know the joy of seeing your children embrace their full potential as children of God.


---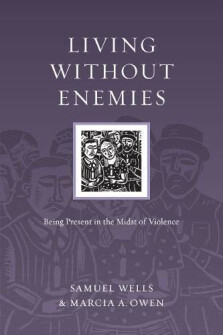 AUGUST 16 - 5:30 pm (Parlor)
Living Without Enemies, written by Samuel Wells & Marcia A. Owen
With senseless violence occurring throughout society, people are suffering and communities are groaning. Fear and not knowing where to begin hold many back from doing anything at all. But is "doing something" really what is most needed? Marcia Owen and Samuel Wells come together to tell the story of a community's journey through four different dimensions of social engagement. After attempts to seek legislative solutions led nowhere, a religious coalition began holding prayer vigils for local victims of gun violence. It was then that Owen discovered the beauty of simply being present. Through her friendships with both victims and offenders, Owen learned that being present was precisely the opposite of violence--it was love. And to truly love others as God loves us meant living without enemies and taking small steps toward reconciliation. Owen and Wells offer deep insights into what it takes to overcome powerlessness, transcend fear and engage in radical acceptance in our dangerous world. Your view of ministry will be altered by this poignant tale of coming face-to-face with our God who loves boundlessly and has no enemies.